CANDLE LIGHTERS & ACCESSORIES
Beacon Power's designers and engineers have crafted the most diverse and stylish selection of candle lighters and accessories in the category. Candle lovers are sure to be delighted with the wide choice of products.
Safety Flame® by Christen
The Safety Flame ® by Christen line of candle lighters and snuffers is stylishly crafted to complement home décor. With a wide variety of colors and finishes, customers are sure to find a candle lighter and snuffer that fits their style.
Adjustable flame and child resistant safety lock.

Lighters come individually boxed or carded.

ISO 9001 Quality.

Refillable fuel supply.

Available in shelf and floor displays, power panels and open stock.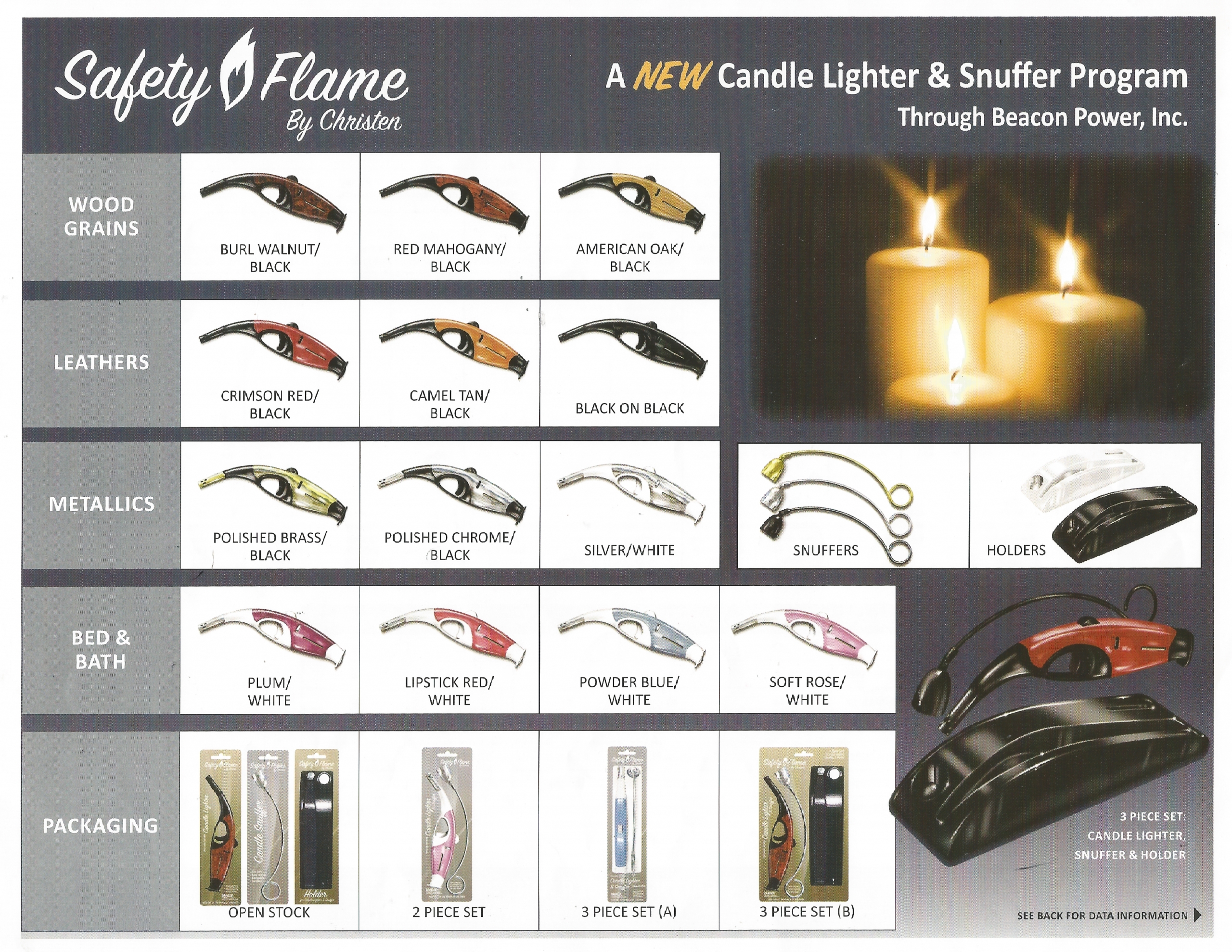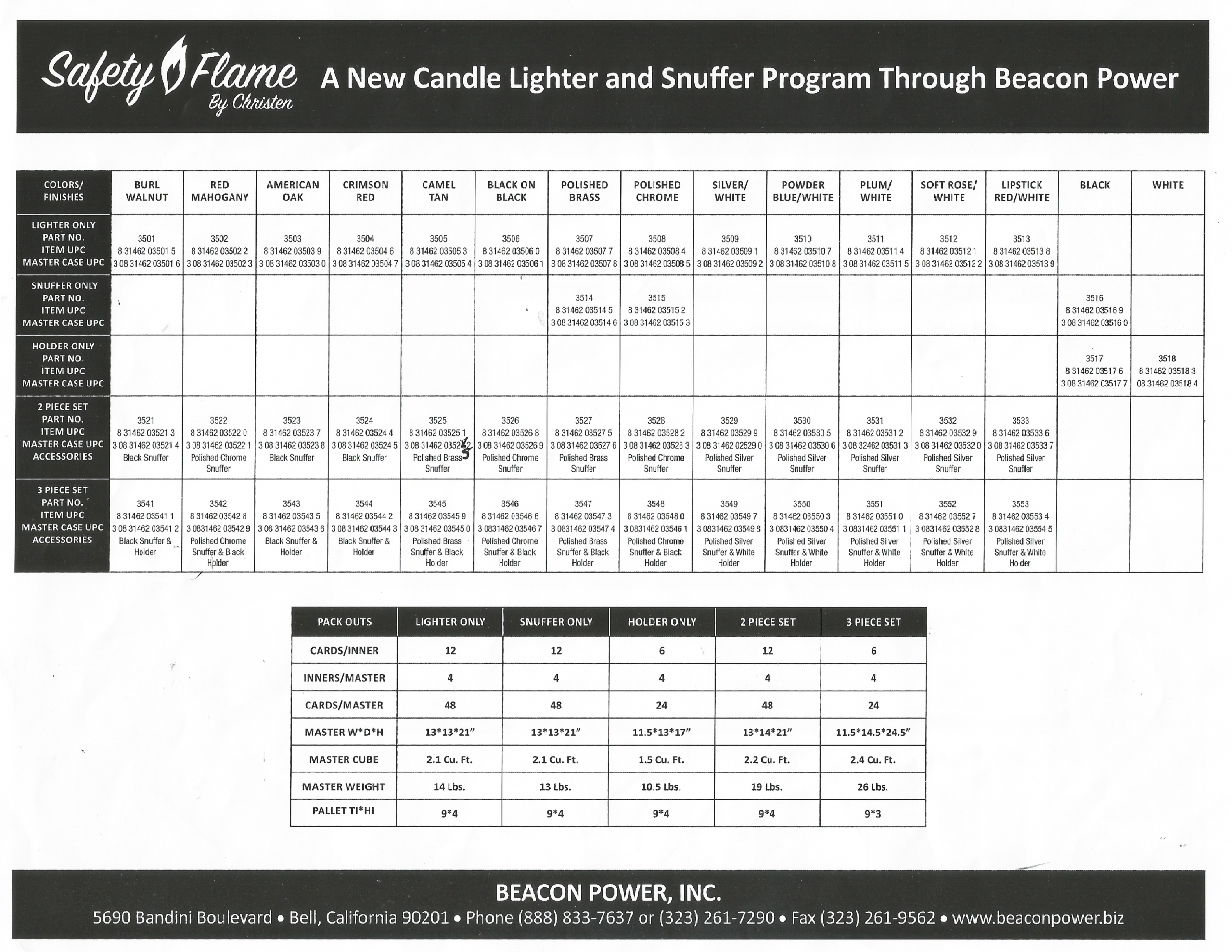 The Flexstriker™ is a patented, revolutionary new lighter. It has a fully bendable nozzle that makes hard-to-light situations a snap.
Extra-long nozzle gives greater reach.

Folds and locks for easy storage.

Great for hobbies and crafts.

Ergonomic, textured grip with visible fuel supply.

Perfect for lighting those jar candles.

ISO 9001 quality.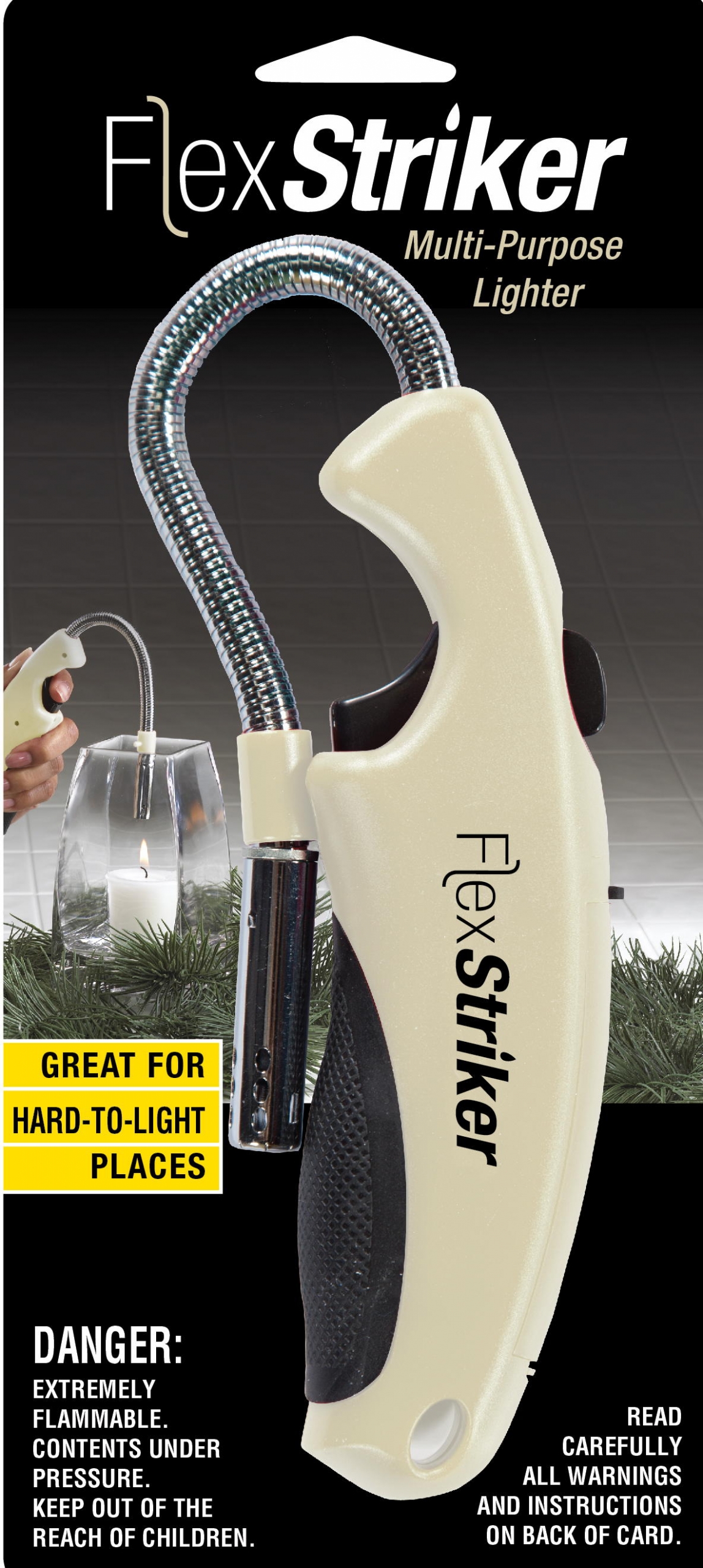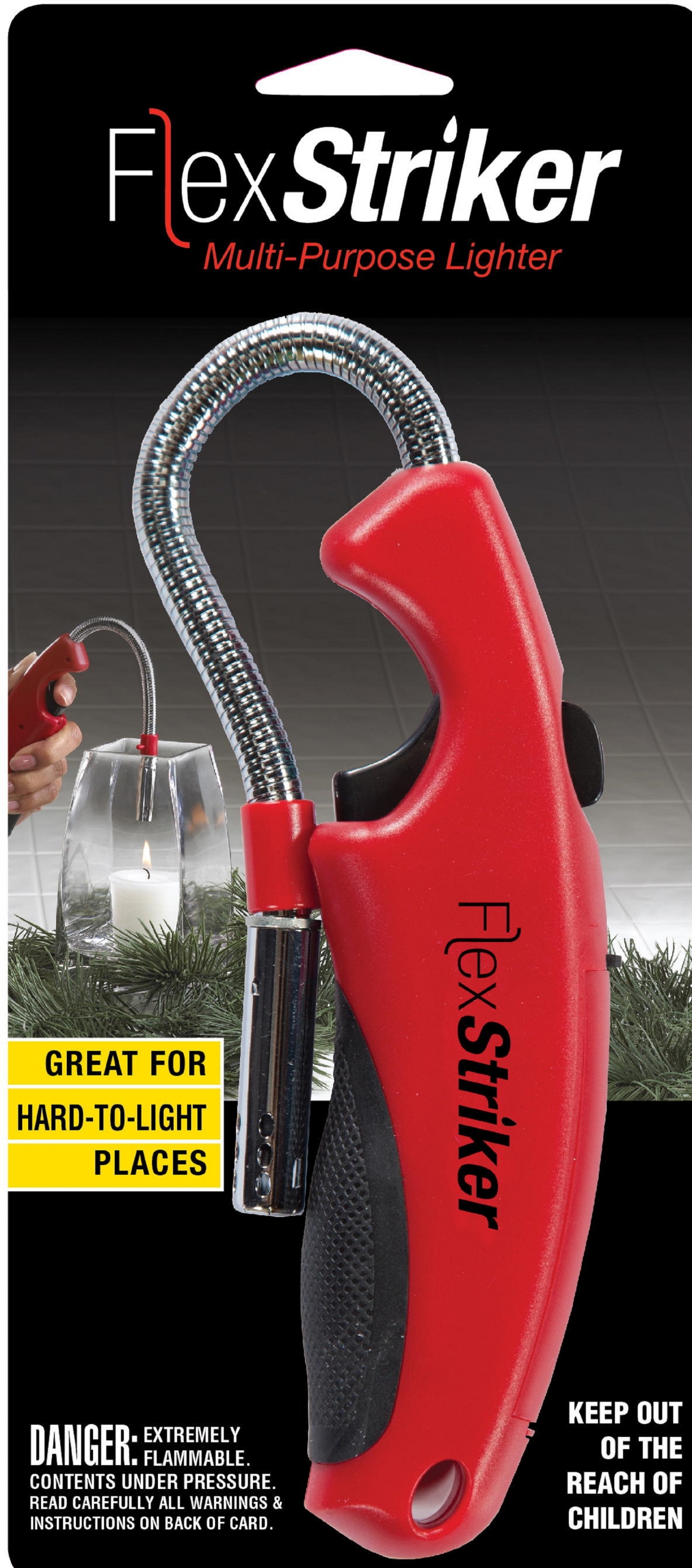 Beacon Power has fully developed capabilities to design and produce custom OEM and ODM products for customers with high-volume, demanding requirements.