Beacon Power supplies a wide selection of pocket lighters. Also known as cigarette lighters or just lighters, these handy items are ideal for lighting smoking materials. Beacon Power lighters meet or exceed all of the stringent safety, performance, child resistant and transportation requirements set by the American Society for Testing and Materials (ASTM), the International Standards Organization (ISO), The U.S. Consumer Product Safety Commission (CPSC) and the U.S. Department of Transportation (USDOT).
A-Liter® Sparkwheel Lighters
Child resistant.

Available in assorted colors, finishes and packs.

Sparkwheel/flint design lights reliably in a variety of conditions.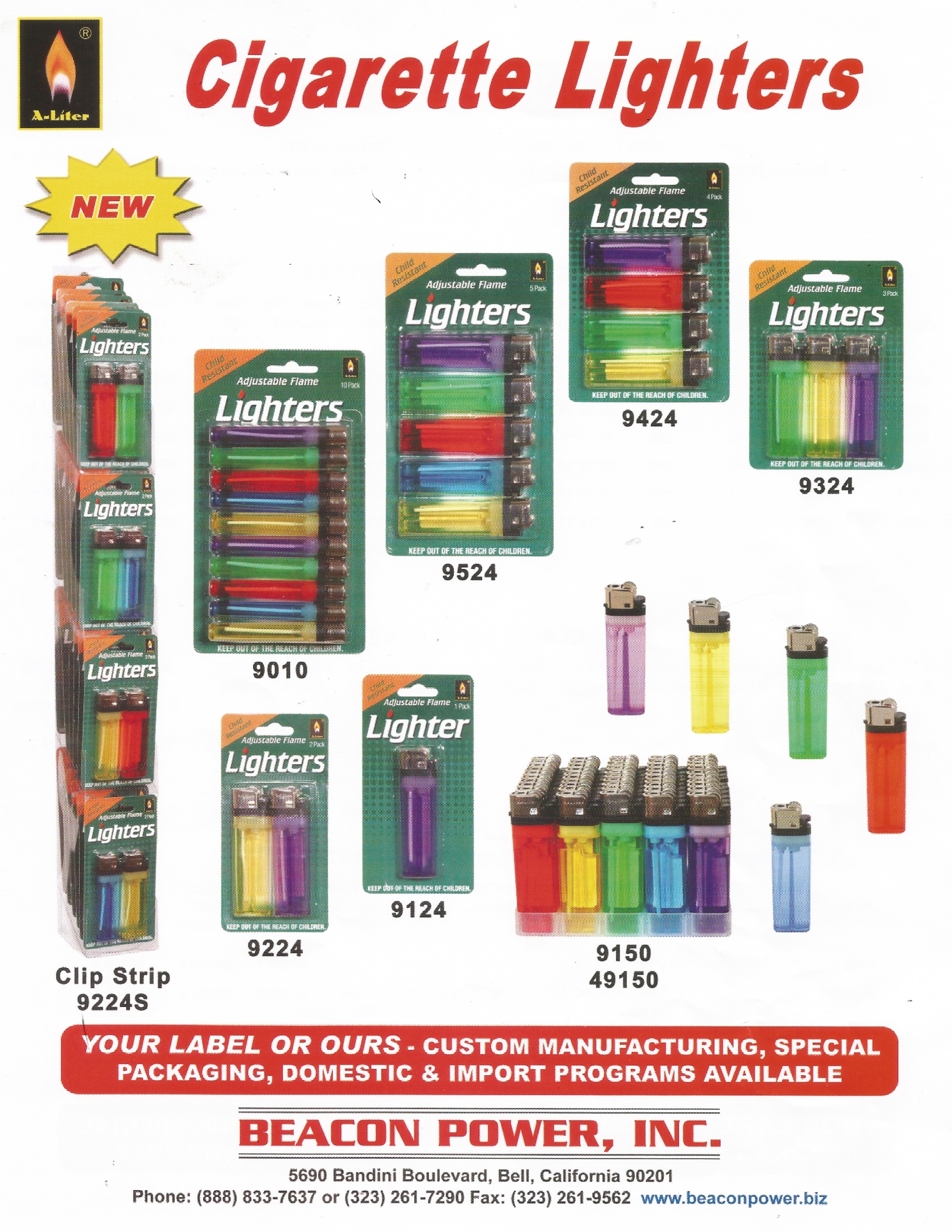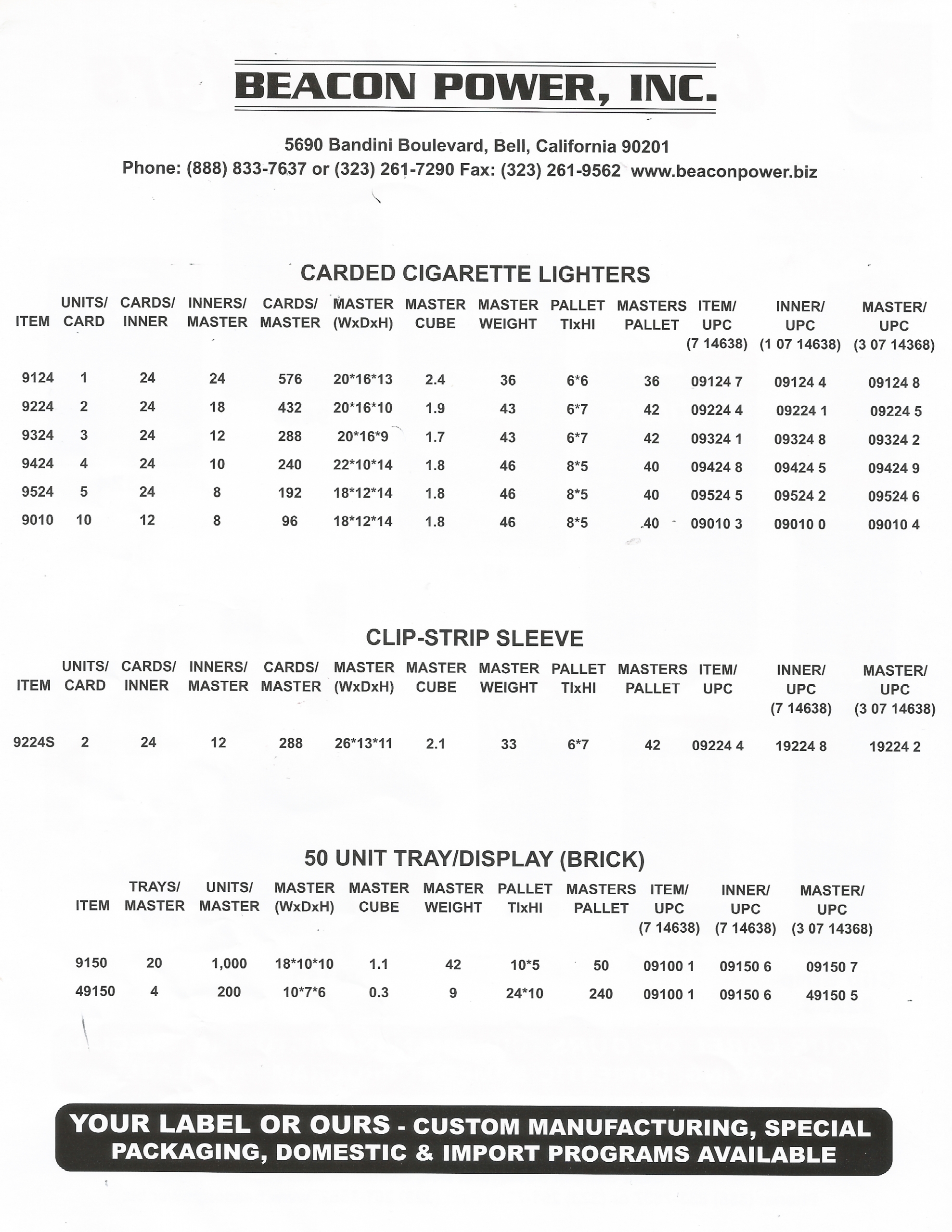 A-Liter® Electronic Lighters
Child resistant.

Refillable.

One-step Lighting.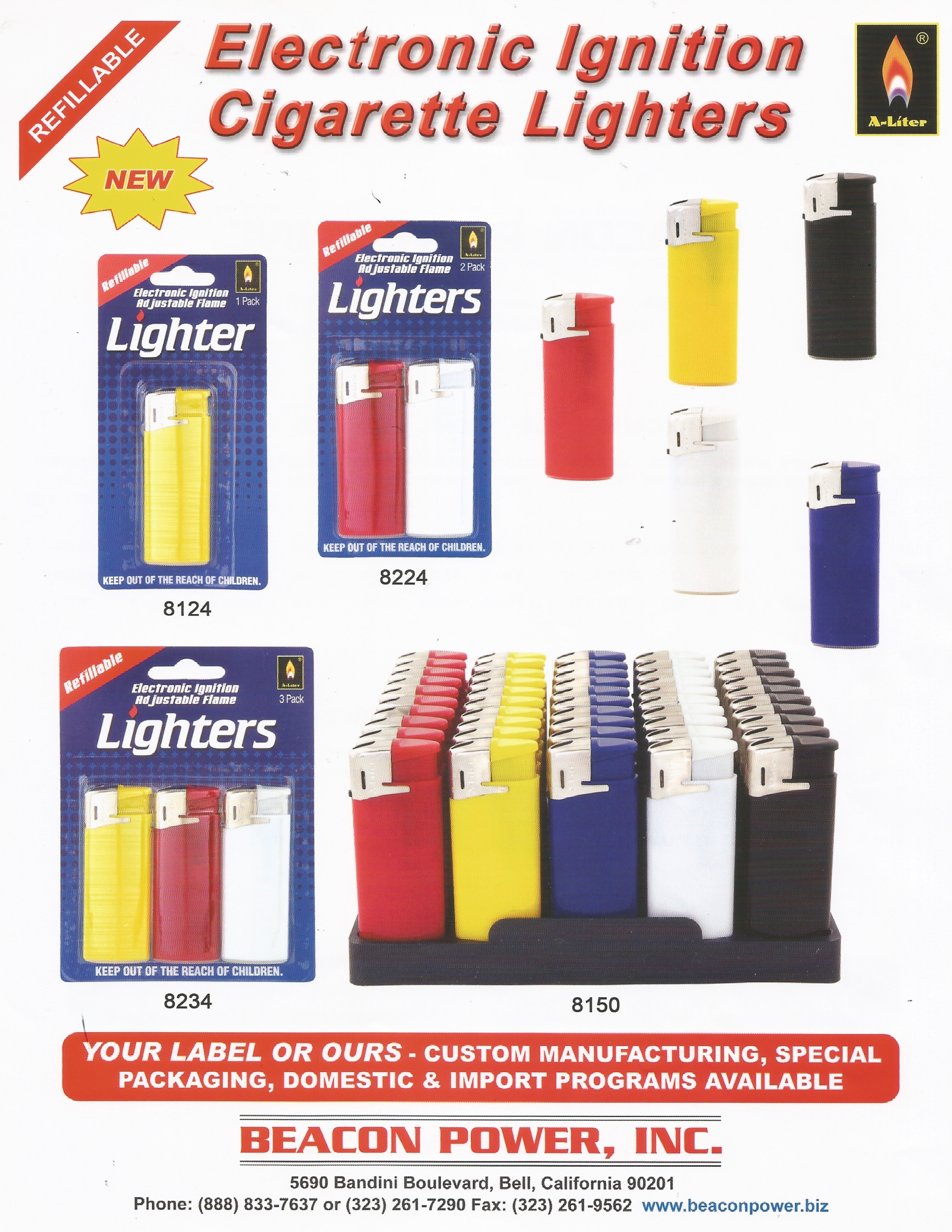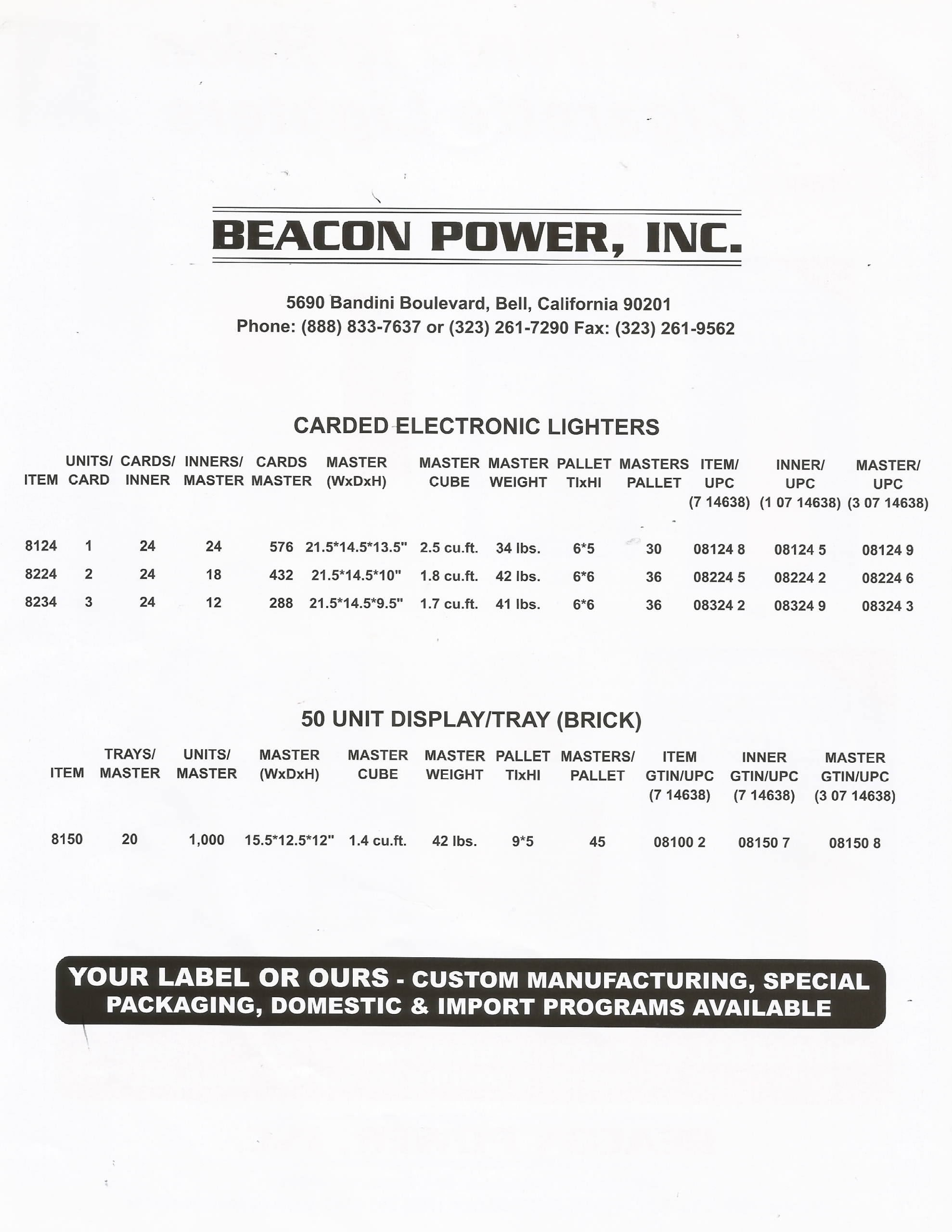 Beacon Power Patriotic Lighter Pack
Red, White and Blue lighters.

Child resistant.

Comes with USA flag pin.